Show the movie LIFEMARK in your church!
Bring families together and give them hope. HOPE is at the heart of every journey. 
IMPORTANT: Every church or ministry MUST have a license to host a public event and show the movie.
This movie is NOT covered by CVLI or MPLC.
From executive producers Kirk Cameron and the Kendrick Brothers—creators of War Room and Fireproof—comes LIFEMARK, inspired by an incredible true story that celebrates the gift of life.
Synopsis: David's comfortable world is turned upside down when his birthmother unexpectedly reaches out to him, longing to meet the 18-year-old son she's only held once. With the encouragement of his adoptive parents, David embarks on a journey of discovery that leads to a staggering truth from his past.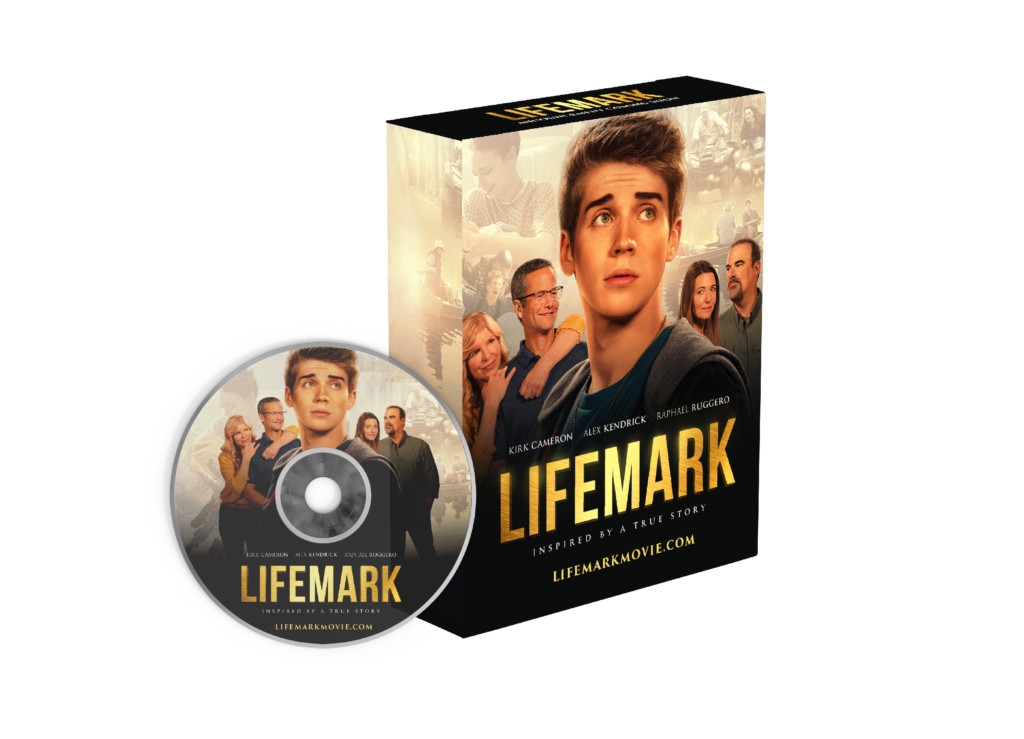 Choose your license below, $24.99 up to $299.00
This LIFEMARK movie license is your legal permission to show the movie at your church or ministry or site where you have events for up to one year from your date of purchase.  
Pricing is based on your organization's average weekly attendance (see below).
* Movie Events are AVAILABLE NOW via digital kits.
(Physical Kits will ship in January)
 
Order Now with 
 100% Ministry Guarantee!
We guarantee LIFEMARK is SO good, if you order a license and after seeing the film, decide not to show it to your church, or your audience doesn't love it, we will refund your license fee.
If you need to see the movie (before you can purchase a license), we will arrange a free preview.
Everything you need to Host a Movie Event Now!
Annual Site License Letter
Digital Resources (Pastor's Kit, Discussion Guides, Promotional Videos, Social Media and Promo Files)
How To Watch The Film: Instruction sheet for how to see the film will be in your Digital Resources Kit. If you need a physical kit with a DVD, contact us here and include your License Order Number.