Show the movie SHOW ME THE FATHER in your church!
Everyone has a unique father story. Whether positive or painful, it's always personal and can deeply affect the core of our identity and direction of our lives.
Important: Every Church or Ministry MUST have a license to host a public event with this movie. 
This movie is NOT covered by CVLI or MPLC.
Kendrick Brothers' SHOW ME THE FATHER is the first documentary from the creators of WAR ROOM, FIREPROOF,  and COURAGEOUS.
Featuring a variety of amazing true stories about dads, this captivating movie takes an inspiring & emotional cinematic journey with a fresh perspective on the roles of fathers in today's society. SHOW ME THE FATHER invites you to think differently about how you view your earthly father, and how you personally relate to God.
Featuring: Dr. Tony Evans, Jim Daly of Focus on the Family, Coach Sherman Smith, Coach Deland McCullough, Stephen & Alex Kendrick.
⭐️ ⭐️ ⭐️ ⭐️  Just Fantastic! (Tony Dungy, Author, Former NFL Coach)
⭐️ ⭐️ ⭐️ ⭐️  Incredible! (Jason Noble, Pastor, Author, Breakthrough Ministries)
  Amazing! Just Fantastic! (Dr. Gary Chapman, Author, The 5 Love Languages)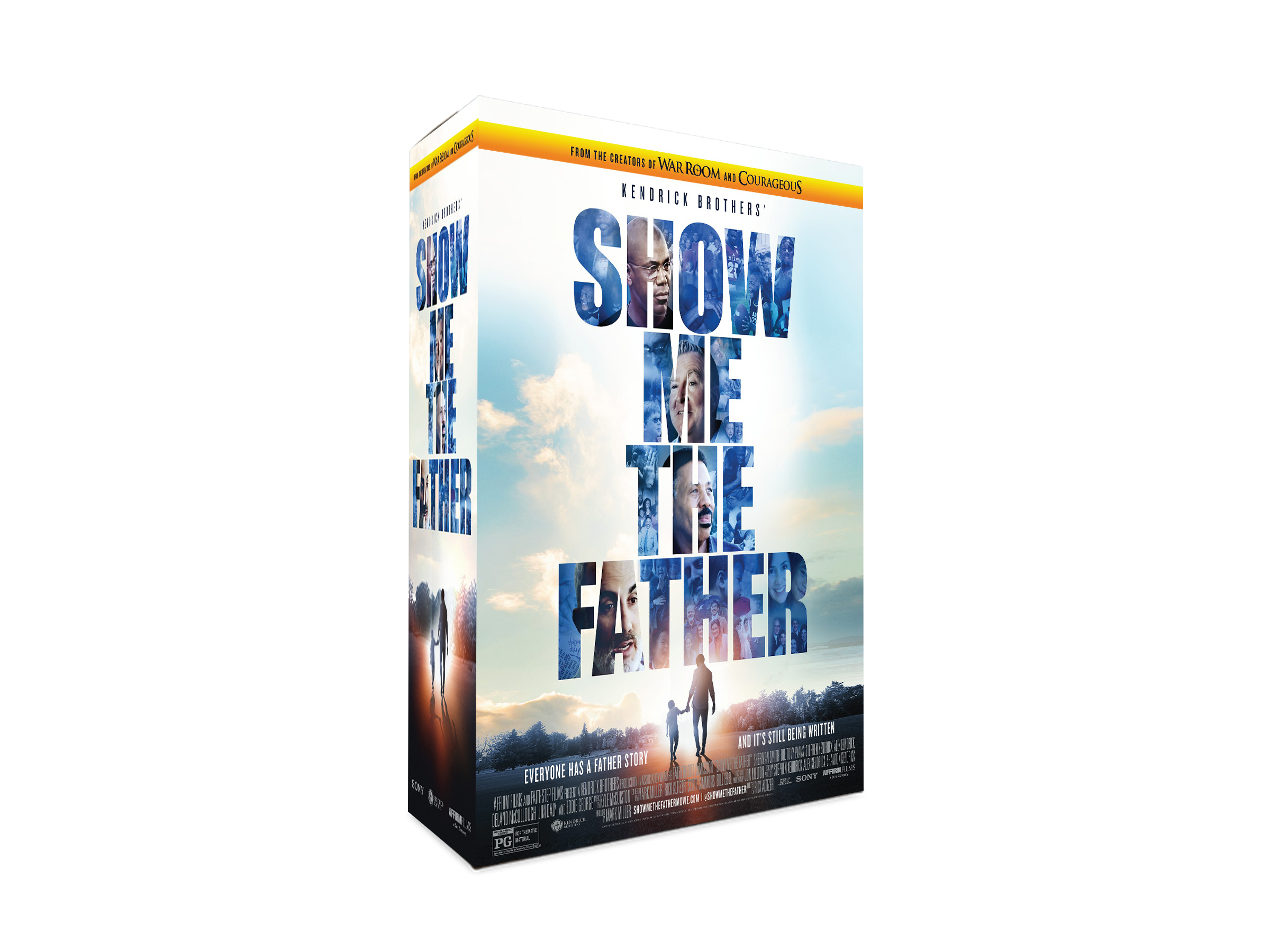 Show Me The Father Movie License
Choose your license below, $149.00 up to $999.00
This SHOW ME THE FATHER movie license is your legal permission to show the movie at your church or ministry site, where you have events for up to one year from your date of purchase.
Order Now with 
 100% Ministry Guarantee!
SHOW ME THE FATHER is SO good, if you order a license and after seeing the film, decide not to show it to your church, or your audience doesn't love it, we will refund your license fee.
If you need to see the movie (before you can purchase a license), we will arrange a free preview.
Everything you need to Host a Movie Event Now!
Annual Site License Letter
Digital Resources (Pastor's Kit, Discussion Guides, Promotional Videos, Social Media and Promo Files)
How To Watch The Film: Instruction sheet for how to see the film will be in your Digital Resources Kit. If you need a physical kit with a DVD, contact us here and include your License Order Number.